Post by CajunT on Sept 18, 2020 6:10:57 GMT 14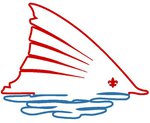 Of course they liked Obama, he had two terms to change the US into a European country.
At think at this point, no one is changing their mind on who they are voting for in November. I haven't met a person yet that hasn't already decided they are voting for Trump or Biden.
As for as division in this country, there was a poll conducted by USA Today in November of 2016 on the subject of racial division in the country after the Obama Administration. 54% of whites and 40% of blacks stated the country was more racially divided after his term.
The only time this country has come together was after 911 for a short period of time. Afterwards, it didn't take long for divisions to return back to the status-quo in this country.
Let me also add the Trumps comments on Charlottesville were the following in context as per the record.
"So you know what, it's fine. You're changing history. You're changing culture. And you had people — and
I'm not talking about the neo-Nazis and the White nationalists, because they should be condemned totally
— but you had many people in that group other than neo-Nazis and White nationalists. Okay? And the press has treated them absolutely unfairly. Now, in the other group also, you had some fine people. But you also had troublemakers, and you see them come with the black outfits and with the helmets and with the baseball bats. You had a lot of bad people in the other group."
He clearly condemned White nationalists and Neo-Nazis. He did say there were other fine people amongst them protesting against the removal of a historical statue. He was correct, there were many people that were against the removal of that statue that were not members of those groups. He was also correct in describing some of the not so nice people mixed in with the other peaceful protesters wearing black helmets and dressed in black. Those were indeed Antifa and BLM. Revisionist history plays well in the echo chamber.