Post by cajunvic on Nov 7, 2020 14:36:42 GMT 14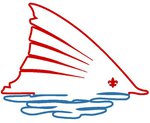 I still want you to answer my question, but I'll humor you. I absolutely think Biden has exhibited behavior to endear Americans to the idea of a Biden presidency: compare a snippet from Biden's speech below to whatever the hell Trump was spewing at his press conference yesterday. Trump's presser at 6:30 PM was one of the saddest and embarrassing things I've ever witnessed.
Joe Biden
: "...so once the selection is finalized and behind us, it'll be time for us to do what we've always done as Americans, to put the harsh rhetoric of the campaign behind us, to lower the temperature, to see each other again, to listen to one another, to hear each other again, and respect and care for one another, to unite, to heal, to come together as a nation.
I know this won't be easy. I'm not naive. Neither of us are. I know how deep and hard the opposing views are in our country on so many things. But I also know this as well. To make progress, we have to stop treating our opponents as enemies. We are not enemies. What brings us together as Americans is so much stronger than anything that can tear us apart. So let me be clear. I, we, are campaigning as a Democrats, but I will govern as an American president. The presidency itself is not a partisan institution. It's the one office in this nation that represents everyone and it demands a duty of care for all Americans. That is precisely what I will do. I will work as hard for those who didn't vote for me as I will for those who did vote for me. Now, every vote must be counted. No one's going to take our democracy away from us, not now, not ever. America's come too far. America's fought too many battles. America's endured too much to ever let that happen."
Wow, after practicing for two days he managed to read correctly from a TelePrompTer. That is not presidential material.